Jeff Keacher
$2,175.85 raised ( 88 % )
Yay race cars! Boo cancer!
Hi!
If you're here, then you must love race cars. Great! The beautiful liveries, the loud noises, the fast speeds!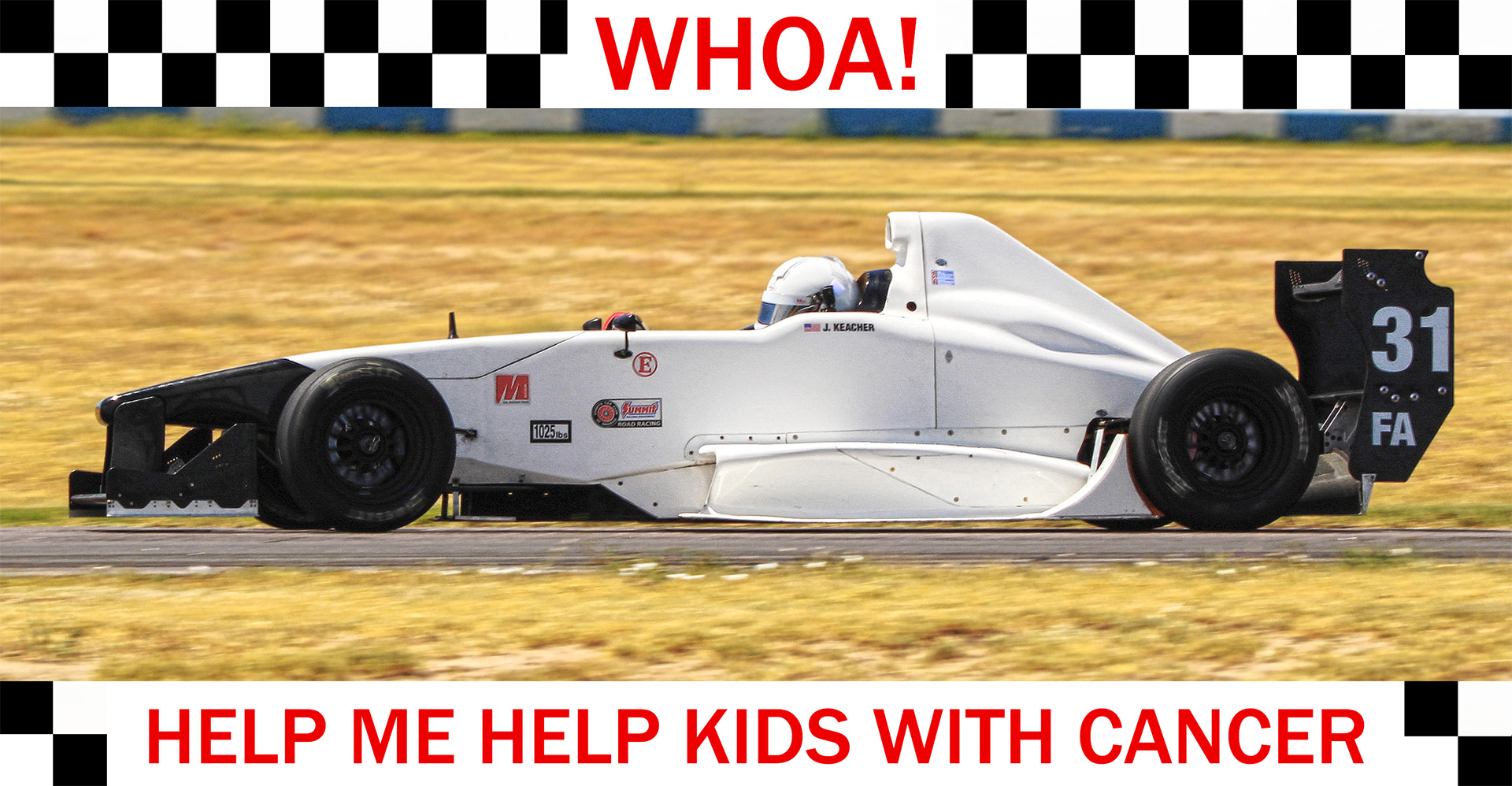 (Photo: Aria Caylen/Rocky Mountain Pixels)
I'm also assuming that -- stick with me here -- you hate cancer. Is that a safe assumption? All of that runaway cell division, that blood-vessel growth-factor secretion, that pain, that expense, that sadness. Hate it. Haven't ever had cancer, but I know people who have, and statistically I (and you) have a good chance of coming down with some form someday.

Just imagine how much worse it would be to have cancer as a kid. Your childhood ripped away, replaced with hospitals and big Greek-origin words like "oncology". Oof.

What if you could you combine your love of race cars zooming around with your hatred of childhood cancer? What if we could have a race, and that race would be against kids' cancer? Well, that's what we're doing!

The first weekend of August 2020, I'll be racing at High Plains Raceway in Colorado, just east of Denver, with Rocky Mountain Vintage Racing. I'll be doing it not only because it's fun (duh), but also to raise money for the Morgan Adams Foundation, which provides grants and assistance to fight childhood cancer. (They're a good group: go pull up their Form 990 if you don't believe me.)
Will you help me fight kids' cancer? All donations go directly to the Morgan Adams Foundation.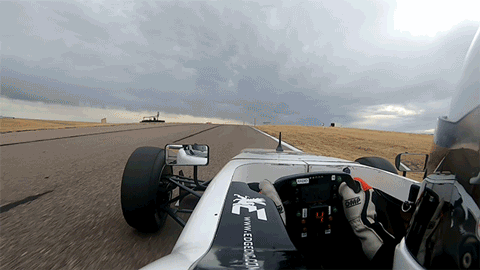 !!! PERK ALERT !!! -- ENDS JULY 22nd!

If you donate $99 or more, I will print your name as a die-cut vinyl letter decal, put it on my white F1000 car pictured above, and run with it for the weekend's races. If you donate, shoot me an email at jeff.keacher@gmail.com with the name of you, your company, or your enemy (what?!) you want printed. Yes, you can sponsor a race car by donating to fight cancer! (For tax purposes, this has no value. I'm not that good.)
Just think: your name could be right there on the side of my car as it's going around the track. Cool, right?
Thanks!

Jeff
n.b. - No race cars were harmed in the making of my profile photo. However, it did take WAY longer than it should have to make.

My donors
Vincent Roczniak donated $257.80
182 days ago
Steve Beever donated $103.30
187 days ago
Andrea Gustafson donated $103.30
189 days ago
Corey Lerner donated $515.30
189 days ago
Chris Smith donated $51.80
190 days ago
Angela Sylvester donated $51.80
190 days ago


GO JEFF GO!!!

Anonymous Donor donated $103.30
190 days ago
Chris "the Handsome Brother donated $103.30
203 days ago
Justin Nelson donated $26.05
318 days ago
Sean Beever donated $103.30
318 days ago
Ryan Snyder donated $103.30
318 days ago
Sarah Griggs donated $50.00
318 days ago
Tyler HickS-Wright donated $103.30
318 days ago
Jeff Keacher donated $500.00
318 days ago


Helping to make sure Team Open Wheel is going to beat Team Fender